Alex Battler—professor of political science, economics, and international relations, and widely known under the pen name Oleg Arin—is a Canadian scholar and political writer whose interests encompass a wide range of social and natural sciences disciplines.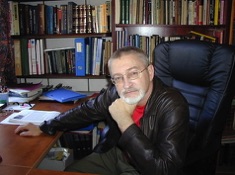 For computer-generated translation into all languages
open In New Window.
To translate a needed page, copy its URL and paste it into Website line.
I am pleased to introduce of my wife's web pages
The page is being updated and uploaded